History of The Hague
These pages are part of a larger website on the history of The Hague in the Dutch language. This website mainly concerns the history of the city centre of The Hague, because there I have my private practice. I started this website a long time ago after having shown friends a few times around the historic city centre of The Hague. For a long time people asked me for a short English history of The Hague, but this proved not so easy. I did not have a short history to translate into English, so I had to compile one first. After this first English pages I intend to write some more pages in so far as they may be of interest to English speaking people, inhabitants of The Hague or tourists.
Hertenkamp in wintertime, 1932. (Haags Gemeentearchief).
For the English throne the most important child born in The Hague was Sophia, daughter of the famous Winterqueen, Elizabeth Stuart who lived here in exile. Sophia and her ancestors were appointed as heir to the English throne: "That the most excellent Princess Sophia, Electress and Duchess Dowager of Hanover, daughter of the most excellent Princess Elizabeth, late Queen of Bohemia, daughter of our late sovereign lord King James the First, of happy memory, be and is hereby declared to be the next in succession, in the Protestant line, to the imperial Crown and dignity of the said Realms of England, France, and Ireland, with the dominions and territories thereunto belonging, after His Majesty, and the Princess Anne of Denmark". She married the Prince of Hannover and her son became king Georg of England.
John Adams visited the Netherlands in search for support of the American Revolution. After his first visit to The Hague he lived here a few years as the first ambassador of the United States in a foreign country. His house on Fluwelen Burgwal does not exist anymore.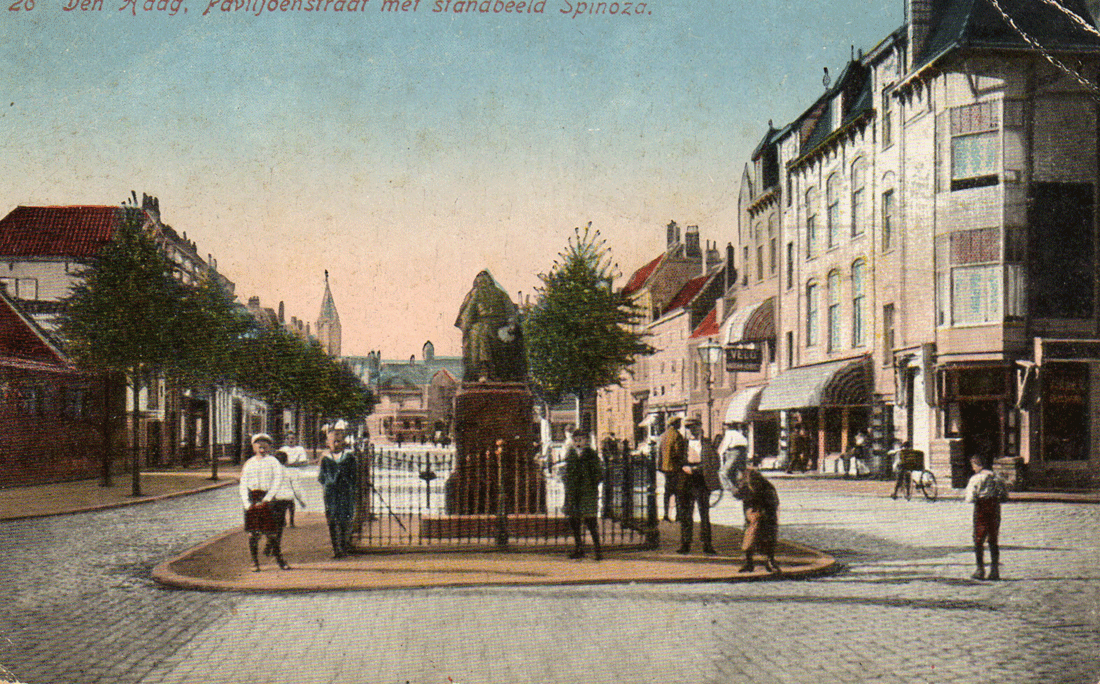 Buitenhof in winter, 1932. (Haags Gemeentearchief).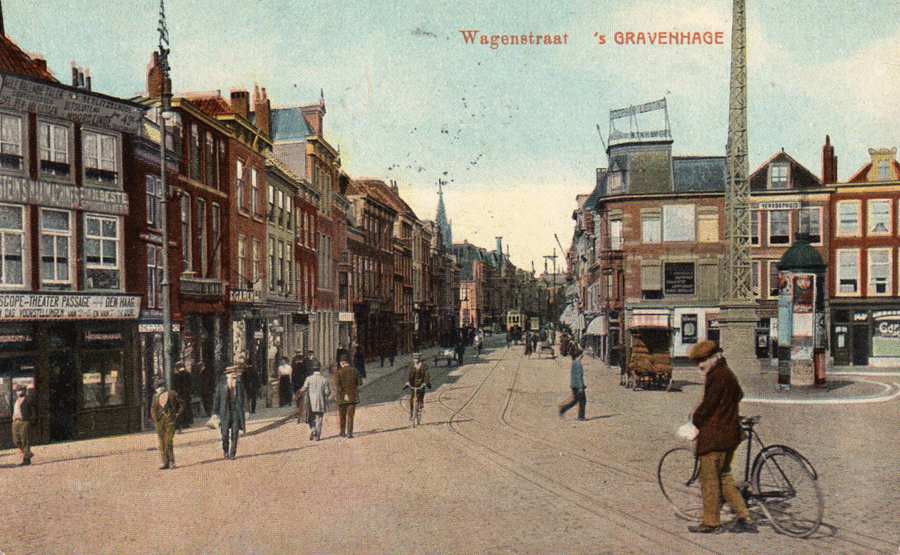 Korte Voorhout in 1901 seen from the Haagse Bos (The Hague Woods) to the Hofvijver.
(picture postcard Lud Fischer)
Anniversaries in the history of The Hague
In 2010
In 1660 the "Haagsche Schouwburg" (The Hague Theatre) was founded. In the same year King Charles II returned to England. He was restored as a king. He stayed a few days in the Mauritshuis, where he received congratulations of envoys and members of all political parties.
In 1710 the first The Hague newspaper, the 's-Gravenhaegsche Courant' was published.
In 1910 a new State Printing Office was build on Fluwelen Burgwal on the location of the house of John Adams, the first embassy of the United States in the world. This was commemorated with a plaquette in the hall of the Printing Office.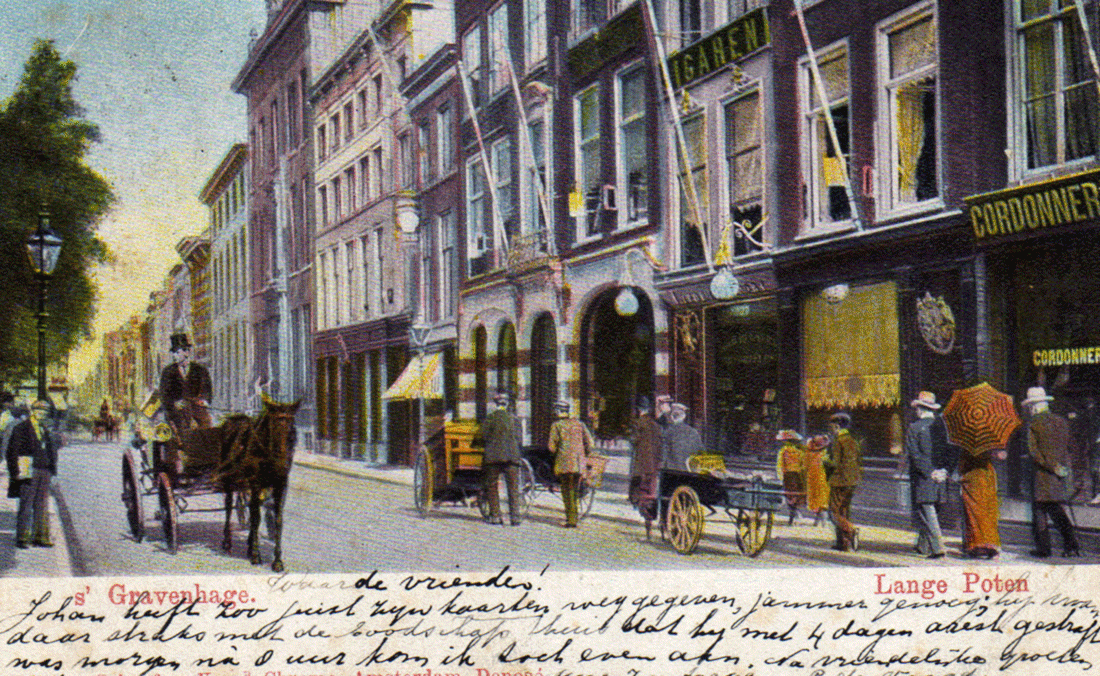 Grand Hotel Central at Lange Poten in The Hague.
(picture postcard Lud Fischer)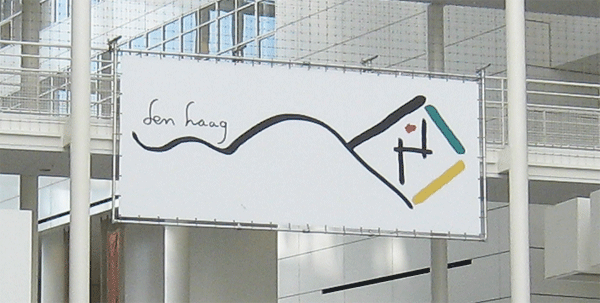 New logo of The Hague